The Compagnie de Burgondie was created by cooperative wine-growers who chose to move forward and together. It has since become a key player in the Greater Burgundy wine region. This union of seven reputed houses, cooperative wineries that share common values as well as commercial, marketing and logistical means, work together to promote their wines.
The main brands:
Bailly Lapierre, Vignerons de Buxy, Millebuis, La Burgondie, Vérizet, Jules Richard, Cœur de granit, Les Trois Madones, Rose Pourpre.
The wines of the Compagnie de Burgondie's cooperative wine-growers are sold across all distribution channels, both in France and abroad (supermarkets, restaurants, wine shops, online, etc.).
What's an example of something our Compagnie has achieved?
We have created a subsidiary, Wine & Log Services, which is a state-of-the-art logistics platform just outside Chalon-sur-Saône.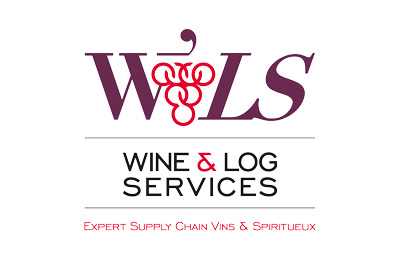 700
winegrowing
de families
16 million
de bottles
sold
60 million
euros in
turnover
3 000
hectares
of vineyards
180 000
hectolitres of
average annual
production
32
designations
of origin (PDO)
GOVERNANCE
Supervisory Board
President : Sylvain Flache
Vice-président : François Legros
Vice-président : David Griffe
Board
Thierry Letortu
Rémi Marlin
Sylvain Martinand
Cooperative winemakers from Greater Burgundy! History and geography sealed our fates together, from Auxerrois in the north to Beaujolais in the south. Our life revolves around vines and wine. We have chosen to live busy lives that revolve around the seasons, our hopes, the weather, nature, patience, hard work, willpower, energy and more. We place this at the service of our family vineyards and the projects that we share with our cooperative partners. Our wines prove this on a daily basis. It is something that unites us, by which we express how attached we are to a collective spirit, how we worship diversity and defend a kind of art of living. Enjoy!
FROM GREATER BURGUNDY
We grow our vines across Greater Burgundy, from Auxerrois in the north to the Beaujolais Mountains in the south. The wines we produce from this famous region express the area's diversity.
We are proud of where we come from, and we are attached to our history and our lands. We have inherited an ancestral culture of vines and wine and have rallied under a banner bearing the name of the very first kingdom of Burgundy: La Burgondie. It's more than a nod to our origins; it's the proof of just how attached we are to them.
LONG LIVE COOPERATION
Our group comprises 800 families of cooperative wine-growers and specialists. We are all united under the banner of La Compagnie de Burgondie, from the vineyards to the cellars, from the offices to the shops and more.
We are the owners, farmers and tenants of our vineyards, but we share everything else. Thus we have, often for generations, linked our destinies. We have matured thanks to this approach of sharing projects and learning together. We are now in the fourth generation of cooperative wine-growers. Fairness, sharing and solidarity are values that characterise how we cooperate day to day.
RESPONSIBILITY
Do what you say and say what you do. Very early on, we understood that we had to build on our knowledge of the soil and plants, ask the right questions and place respect for people (both workers and consumers) and for nature above all else.
We are committed to sustainable agriculture and our practices are transparent (in particular, all our houses have committed to the HVE ("high environmental value") standard, and some of them have the "Sustainable Winegrowing" label). But our commitment goes even further. Our strategies are based on a fair economic model, for the consumer and for the wine-grower. Our wines must be accessible to everyone!
DEFENDING A WAY OF LIFE
The culture of vines and wine is, of course, associated with food but also with a certain way of life that we defend tooth and nail.
Sitting down at the table, sharing a meal to discuss and celebrate... Our wines have an ancestral collective use that remains very much alive in our soil. They accompany our lives and important moments. They are associated with an education and a level of refinement that we wish to pass on.
SEVEN RENOWNED HOUSES FROM THE NORTH TO THE SOUTH OF GREATER BURGUNDY